American Artist Collection
The American Artist Series from Kirkland's features the work of local, regional artists to create a one-of-a-kind collection normally found at an upscale gallery or art fair. Each artist brings a unique vision to their art from their techniques to their inspirations. Meet a few of the artists below and explore all of the wonderful art that the American Artist Series has to offer!
Shop All American Artists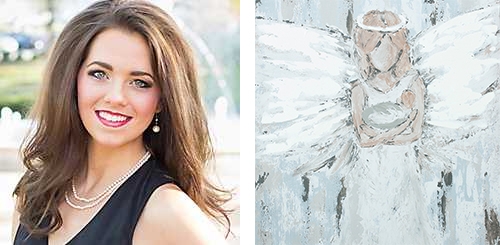 Kelsey Andrews
Kelsey Andrews currently resides in her hometown of Muscle Shoals, Alabama with her high school sweetheart husband. Her favorite style is palette knife painting with acrylic paint as her medium of choice, but Kelsey also paints commissioned portraits of people, pets, and buildings. Old barns, churches, and all things vintage, along with her strong faith in God, are where she finds her inspiration.
Shop Kelsey's Art
Haley Bush
Haley Bush currently resides in Brandon, MS with her husband and three children. She is known for her textured acrylics on wood and palette knife rustic style. Haley pursued painting as a parttime business after feeling the Lord was calling her into mission with the talents he had given her. Having adopted a son from China, Haley felt she could use her gift of art to support other families in the adoption process. She has given numerous monetary donations as well as donated pieces of art to families pursuing adoption. It has been such a blessing and a joy for her to be able to give.
Shop Haley's Art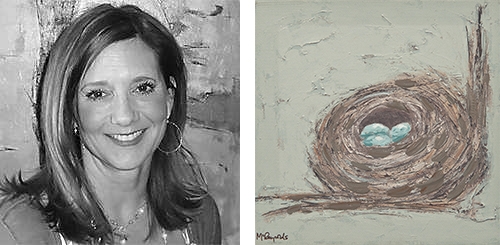 Lisa McReynolds
Lisa McReynolds resides in Franklin, TN with her husband & two children. After a fifteen year career as a CPA, Lisa decided to follow her life long passion of art. Lisa incorporates the use of palette knives, paint mediums and multiple layering of colors and textures to create her personal style on canvas. The subject matter of her work reflects her love of nature and the beautiful surroundings of her adoptive home of Tennessee. Most days she can be found painting in her home studio with her two dogs.
Shop Lisa's Art