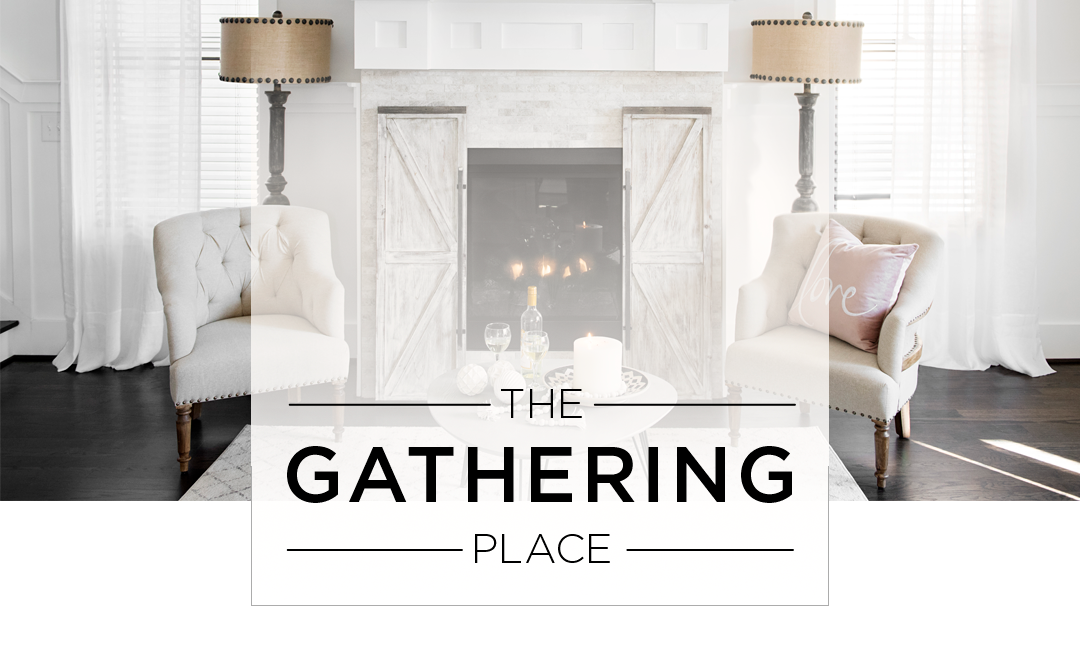 What is a Gathering Place?
A gathering place is warm and inviting with an understated beauty that impresses with its simplicity. The Gathering Place Collection from Kirkland's combines style and comfort into updated, welcoming designs for every corner of your home.
Accent Colors   |   Textured Fabrics   |   Galvanized Accents   |   Floral Details
Accent Colors
Hints of blush pink and bold strokes of black act as accent colors to the neutral color palette that is the base of the Gathering Place Collection. Just a few accessories can take your space from traditional to modern in a moment.
Shop the Collection
Textured Fabric
Textured fabrics add depth to a simple color palette and give this entire collection a touchable look. From fringe to embroidery, its combination of textures can turn any space from plain to perfect.
Shop the Collection
Galvanized Accents
Galvanized metal accents highlight the balance of practical and pretty in any decor from traditional to modern. It adds a sleek touch to wall decor or furniture and gives your gathering place a touch of cool, industrial appeal.
Shop the Collection
Floral Details
Spring will bloom early in your home with floral details. Whether you use succulents for a hint of green, or lavender for a feminine touch, you'll love the way floral accents bring your gathering place to life.
Shop the Collection
Shop The Gathering Place Collection